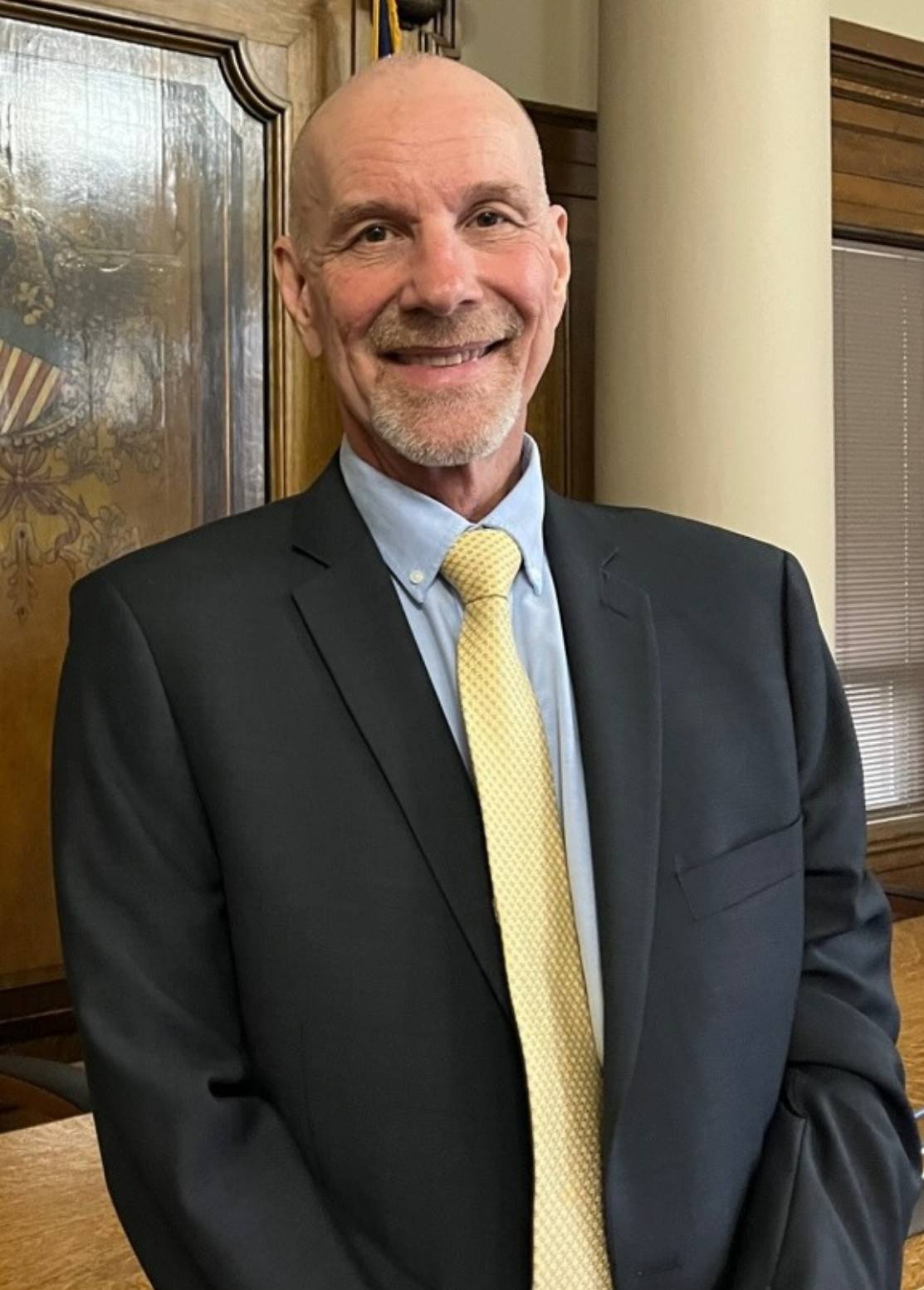 Nov. 3 Toast to honor retired
Judge Stephen Galvin
The three Rotary Clubs of Bloomington are excited to announce that this year's Friday, November 3, Toast will honor retired Judge Stephen Galvin, whose extraordinary life of service exemplifies Rotary's motto
of "Service Above Self."
Tickets for this important Bloomington community event are now available.
What: Rotary Toast to benefit Monroe County CASA (Court Appointed Special Advocates)
When: Friday, November 3, 6:00-9:00 p.m.
Where: Ivy Tech's Shreve Hall, 200 N. Daniels Way, Bloomington.
Hosted by: The three Bloomington Rotary clubs
Tickets: Now through October 15 (or until we sell out), you can buy your tickets by clicking on the orange buttons above or below.
Or you can send your check payable to
Bloomington Rotary Foundation
P.O. Box 3412
Bloomington, IN 47402.
Sponsorship and program access: $10,000 Diamond level; $5,000 Platinum; $2,000 Gold; $1,250, Blue; $250 Friends of Judge Galvin.
For the ninth straight year, IMA Foundation will serve as a Platinum sponsor.
About the Toast
Established in 2015, the Toast recognizes community leaders who reflect the Rotary motto of "service above self."
Half of the proceeds from this year's Toast will benefit Monroe County Court Appointed Special Advocates (CASA), which recruits, trains and supervises advocates who represent neglected and abused children in the courtroom.
The other half will benefit local charitable causes championed by the three clubs. Recent projects include partnerships with Exodus Refugee Immigration to co-sponsor an Afghan refugee family and to provide meals, childcare and financial literacy training for refugee families, with Friends of Lake Monroe for events to promote water quality; and with Girls Inc. and Leadership Bloomington to install and supply free feminine hygiene dispensers and products.
In the first eight years the Toast has raised more than $300,000 for local charities.
Previous Honorees are Dr. Larry Rink (2015), Ron Remak (2016), Becky Hrisomalos (2017), Connie and Steve Ferguson (2018), Cary Curry (2019), Bob Hammel (2020), Charlotte Zietlow (2021) and Dr Gladys DeVane (2022). You can learn more about these Honorees and their charities in the menu above.
About Judge Galvin
After earning his undergraduate degree from Wabash College in 1978 and his law degree from IU in 1981, Galvin worked as an attorney in the Public Defender Office from 1982-89 where he became a trial lawyer.
After leaving in 1989 to travel around the world, Galvin was hired later that year to represent Monroe County Government and the Monroe County Office of Family and Children in cases involving abuse and neglect. For the next 15 years he practiced before Juvenile Court Judge Viola Taliaferro.
"Judge Taliaferro taught me patience and empathy, and we became good friends," Galvin says. "She taught me to show respect for everyone in the courtroom.
"When Judge Taliaferro decided to retire at the end of 2004, at her urging, I ran for her seat and was elected," he added.
"With his handling of about 450 cases per year during his15 years as Juvenile Court Judge, Stephen Galvin epitomizes Rotary's motto of 'service above self,'" said Toast Chair Jodi Hoagland.
In addition to serving as judge, Galvin has a long history of community involvement, including: Board Member for Hoosier Honor Flight; President, Martha's House Emergency Homeless Shelter; President, Northside Exchange Club of Bloomington; President, St. Charles Borromeo Parish Council; and Secretary, Youth Services Board.
About the November 3 Program
At the Nov. 3 Toast, retired Judge Francie Hill will serve as emcee.  Toasting Judge Galvin will be Kristin Bishay, executive director of Monroe County CASA; Mary Ellen Diekoff, Monroe Circuit Court Judge; Connor Galvin, the honoree's son and a Stanford Ph.D. candidate in chemistry; Lindsey Smith, retired U.S. Army Officer and former Executive Director of the Division of Family and Children Services for Monroe County. Gladys DeVane, the 2022 Toast honoree, will deliver the community toast.
About CASA
CASA is a volunteer-powered program that provides representation in juvenile court for child victims of abuse and neglect. They provide support to these children to ensure that they remain at the forefront of the court proceedings and find a safe, permanent home as quickly as possible.  To learn how you can change a child's story, visit www.monroecountycasa.org/volunteer or call 812-333-CASA.